Kogo Limited Earns Respected
"

MSP of the Year

"

Award from Synaxon UK
East Grinstead, West Sussex, 21/06/17 – Kogo Limited, a leading cybersecurity and managed IT services provider announced today that it has been named MSP of the Year by Synaxon UK during their 2017 Partner Recognition Awards.
The Partner Recognition Awards are an annual event held by Synaxon UK, a large and respected channel services dealer group. These awards are for exceptional behaviour and achievements in various fields from within their large membership, and for the second time Kogo Limited has been named their MSP of the Year.
'Being awarded MSP of the Year is confirmation of our efforts to improve the quality and efficiency of the services we are providing to our customers,' said Martin Bannister, Kogo's MD, 'We are honoured to be recognised with such a prestigious award for the hard work we put in for our customers. We will always strive to do the very best for our customers, who put their faith in our ability to protect their systems and keep their IT running smoothly.'
As a part of their customer-first approach, this year Kogo has worked hard to provide freely available resources within their areas of expertise. Notably, they have been giving out free booklets on system protection and defeating ransomware, holding free seminars in Sussex, and have been early advocates of awareness about the incoming General Data Protection Regulations (GDPR).
Kim Singer, Kogo's sales manager, has said 'We're thrilled to have been named MSP of the Year; but we're not going to rest on our laurels. We plan to keep improving the services we offer and the value we provide our clients in the years to come; we hope to always be considered among the best Managed Service Providers in the industry!'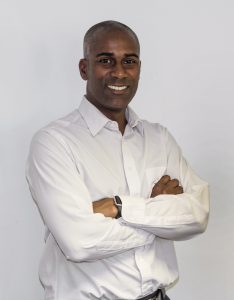 About Kogo Limited
Kogo Ltd was established in 1998 to supply IT support and infrastructure to Small-Medium Enterprises (SMEs). Specialising in managed cybersecurity services, Kogo prides itself on consistently providing high quality products, services, and customer care to each client.
About Synaxon UK
Synaxon is the UK's leading channel services dealer group. We help IT resellers and office products resellers buy better, sell more and reduce costs. We work with our members and with vendor and distributor partners to open up new routes to market, streamline purchasing processes and drive effective sales and marketing activity for the whole channel. In doing so, we help all our members and supplier partners to do more business and protect their margins.
Contact:
Kim Singer – Sales and Marketing Manager
Kogo Limited
Charlwoods Road
East Grinstead
RH19 2HG
Tel: 01342 333000
E-mail: [email protected]