Kogo Chosen as One of Six World Partners for Trend Micro Beta Test
On Monday the 15th of February Kogo were selected to assist Trend Micro Inc. in a live beta test of the latest Worry Free Security Advanced antivirus software. Trend Micro selected only six partners globally and Kogo was one of just two partners in the UK chosen.
Phil Rufin, Senior Project Manager Beta Test visited our offices with two test engineers; Vincent Chang, QA and Peter Liao, Programmer. We selected Gold Group as a beta test site due to the locality of the client's offices and the fact they had around 50 client machines. They had also been rolling out Windows 10 and as such were a perfect test site. Iain Harris from Gold was happy to help and with two developers who knew the product inside and out we knew we had the best support.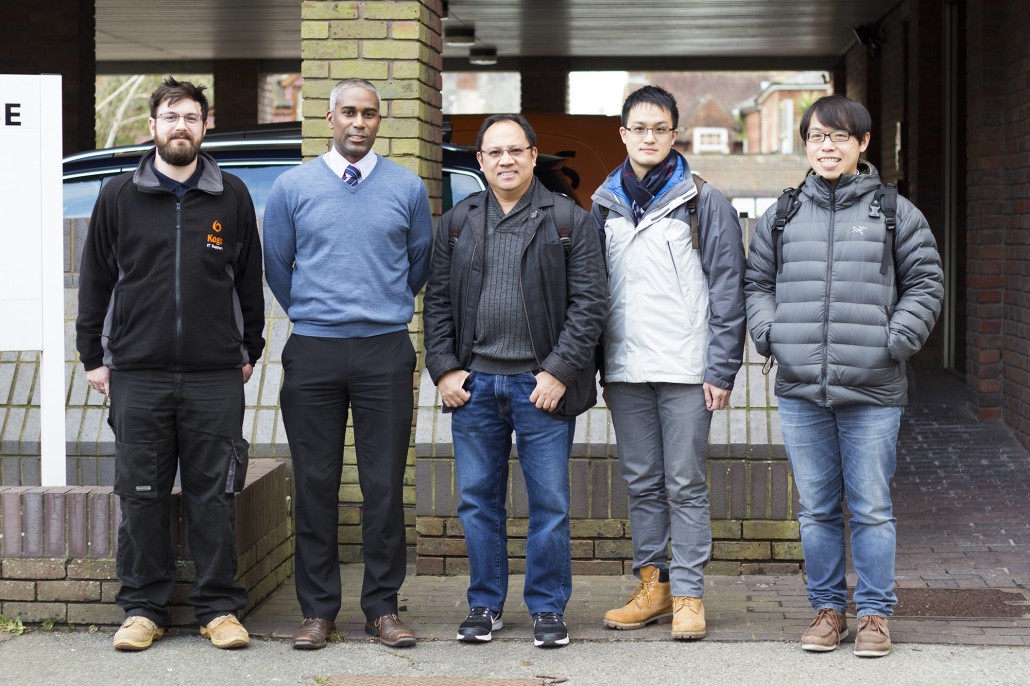 Ben Doyle, Stuart Filtness, and Eddie Heron assisted in the upgrade of the system and running through the test scripts.
This was a good time for me to reflect on our journey with Trend Micro over the years. Kogo is one of the longest Trend Micro Partners with over 20 years' experience in the products. Threats have changed over the years but Trend has continually improved their products to address these challenges. Twenty years ago a floppy disk was how you got a virus and there were not as many as there are in the wild now. Nowadays there are so many entry points such as email, web, mobile, and over a million new virus variants every day.

Trend Micro continues to adapt their products to tackle these threats, and have earnt a great deal of awards and recognition in the process. Trend Micro have been named the Info-Tech Vendor Landscape Champion, the leader of the Gartner Magic Quadrant, and the CRN 5 star channel winner, among others. Kogo believe in a multi-layered approach to defending your businesses against these risks. Antivirus is not enough on its own. You must look at all entry points to your business and protect against attack; and of course if you have had an attack being sure that your data is recoverable is paramount.