Kogo Teamwork Secures Silver Partnership with Trend Micro

Cybersecurity is a critical issue for all businesses regardless of size. When it comes to cyber-threats things are changing radically. It's now a case of "when" and not "if" an attack comes and with the increasing reliance of most companies on their computer systems and IT infrastructure cybersecurity is of the upmost importance. It is an area that is continually in the news and has been particularly highlighted recently with the attacks on the Carphone Warehouse and TalkTalk.
It is of vital importance that your company and employees are protected from these threats. Here at Kogo we have always valued Trend Micro's commitment to providing a sophisticated level of protection; a company regarded as being an award winning market leader at blocking threats with over 25 years of security expertise. We at Kogo are delighted to have recently become Trend Micro Silver Partners and along with the Silver partner status, we have also attained industry recognition by earning 3 specialisation certifications:
Cloud & Data Center Security
Complete User Protection – Smart Protection Suite
Small Business Security – Worry Free Business


Kim Singer, Sales Manager commented that Kogo recommends the Trend Micro Worry Free products for their small business customers. However, for those companies that are increasingly concerned about:
Smarter Protection: Security at the endpoint, application and network and protecting users on any device, anywhere
Flexibility: Ability to deploy on-premise, in the cloud or hybrid solutions and to change the mix at any time whether Mac or Windows
Then Trend Micro Complete User Protection is the product that will provide better protection against the full scope of threats facing their businesses.
Today, corporate resources are not just used in the office, they can also be utilised at home, while travelling, and anywhere in the world. It's a real challenge to protect them and this solution provides the peace of mind you are looking for. From the encryption of sensitive information on a laptop, to the ability to wipe company data from a mobile device if lost or compromised, to preventing unauthorised hard drives being plugged into a USB port, it's imperative to a company's reputation to ensure that their business data is secure.
Both Eddie Heron, Technical Manager and Rob Goodbrand, Project Engineer, attended classes and became certified professionals in:
Deep Security – Advanced server security
OfficeScan – An enterprise class endpoint solution
The advanced level of understanding of these enterprise solutions for virtualised environments ensures Kogo can help our customers optimise their virtualisation without exposing them to new security risks and also allows them to maximize the benefits of server and endpoint virtualisation without negatively impacting performance.
Rob Holman, Account Manager, undertook additional sales training and with the support of the technical support team now has a broader understanding of the product range and can offer the right solutions for our customers, giving solid advice on the protection of their sensitive data.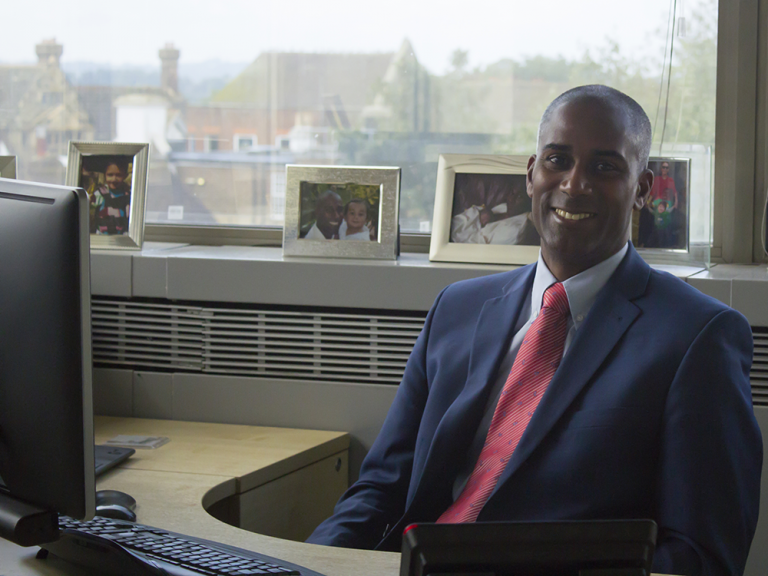 Our MD, Martin Bannister has completely believed in Trend Micro since 1998 as the best possible solution in anti-virus protection for the end users. This has now been recognised with the Silver Partner status. The growth in the portfolio of Trend Micro products and the specialisation training will allow Kogo to provide the in-depth technical knowledge needed to install, deploy, and manage the right solutions for our customers. With the ever-changing landscape regarding threats, it is imperative to understand how to meet the threats head on.
Kogo offers complete IT support and managed services for small and medium sized businesses throughout London and the South East of England from its base in East Grinstead. Our knowledgeable team is committed to offering the best possible IT security available and that's why we work with Trend Micro to provide smart, simple security that fits your company.